ATHLETIC CARRYOVER

Achieve peak athletic performance

FUNCTIONAL MOVEMENT

Train the way that you perform every day activity

MIND-MUSCLE CONNECTION

Focused workouts lead to optimal results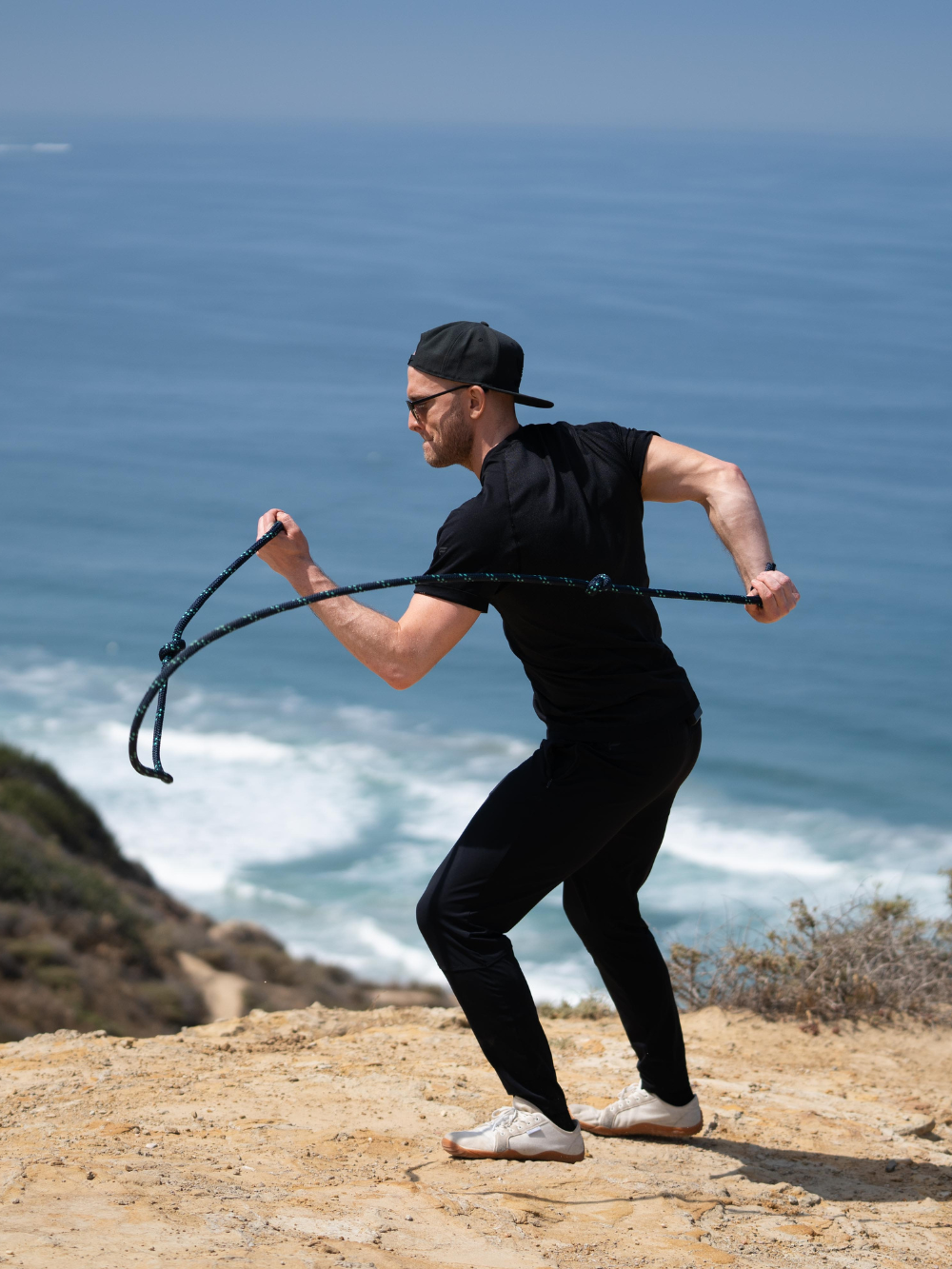 MOVE WITH AXIOFIT
AXiOFiT is home to the best functional training equipment on the market. We believe in the power of functional training to enhance your overall fitness and help you achieve your fitness goals. Whether you're a seasoned athlete, a fitness enthusiast, or just starting your fitness journey, our products are meticulously crafted to improve your overall strength, flexibility, coordination, and endurance.
Shop Now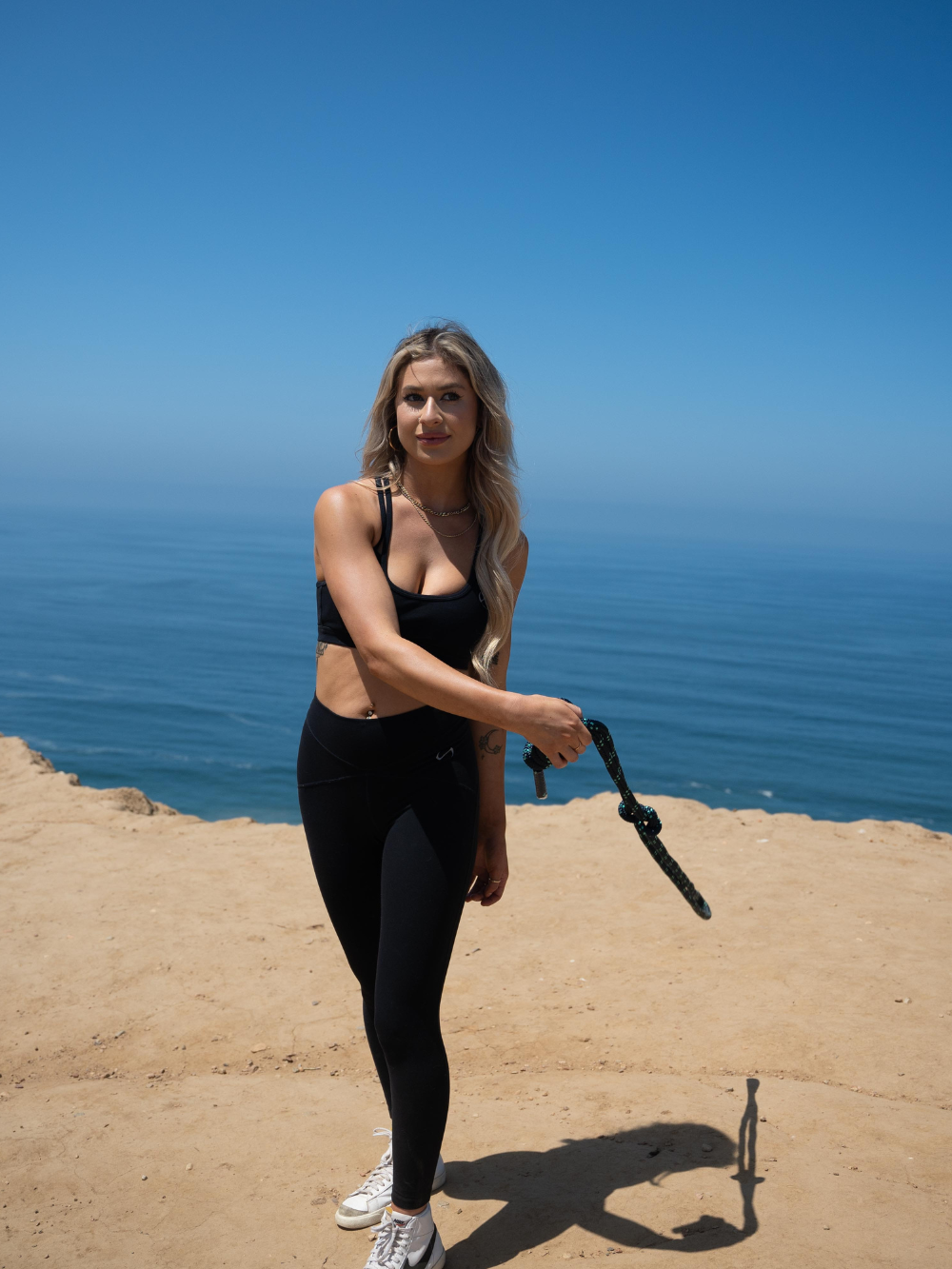 WHAT IS ROPE FLOW?
Rope Flow is a powerful, dynamic, and athletic movement practice that truly links the mind to the body like no other training too. The rope can help increase your aerobic and anaerobic capacities.

Our bodies are a "use it or lose it" organism, and that is most prodominate in our movement capabilities. What if I told you that we don't slow down becuase we age, but as we age we slow down, because we simply stop moving as much. The average American is spending upwards of 8, 10, to 12 hours a day sitting at a desk, computer, or car seat, and locked into very linear patterns of movement.
Learn More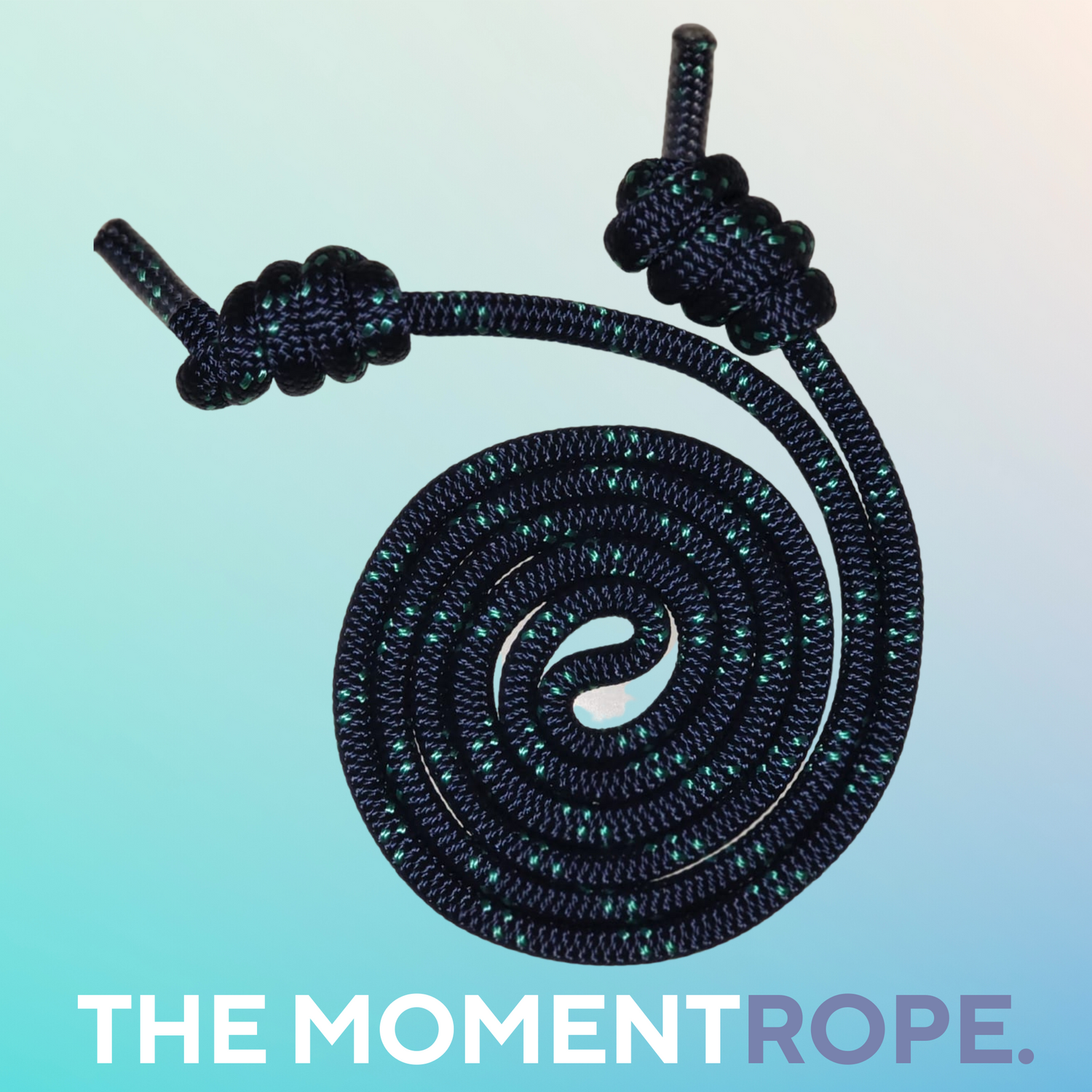 MOMENT FLOW ROPE | AXiOFiT NAVY SKY
• EVERYDAY TRAINING FLOW ROPE
• MAKE YOUR EXERCISE FUN 
• CARDIO BOOST 
• IMPROVE YOUR WARM UP & COOLING DOWN 
• BUILD COGNITIVE & MENTAL HEALTH 
Get The Moment Flow Rope →
WHAT ARE CUSTOMERS ARE SAYING...
⭐⭐⭐⭐⭐

"Have been loving getting my daily rope flow in - such a cool and fun way to warm up and can also be a great workout! I felt a bit uncoordinated at first but the tutorials helped a lot and I picked it up quickly. The rope seams like top quality and delivery was great. Highly recommend!"

- Katie

⭐⭐⭐⭐⭐

"I'm a beginner and started with some old ropes in the shed. This was enough to get a feel for it but, with this Moment Flow Rope from AXiOFiT, the difference is out of this world! I'm very happy with my purchase." 😀

- Luke

⭐⭐⭐⭐⭐

"As a surfer and someone who does yoga constantly, it's really important that you let your muscles relax and flow with the movement. This is similar to my other daily pracitces because you have to let your spine and whole body just kind of flow with where the rope is going."

- Leah
A RANGE OF BEGINNER COURSES
Get your Moment Rope and get started with our tutorials for beginners and advanced pros. If the tutorials aren't enough. We've got plenty of trainning programs available in our blog. Updated weekly with new programs.
OVERHAND PATTERN

THE INFINITY TUTORIAL

MEASURING YOUR ROPE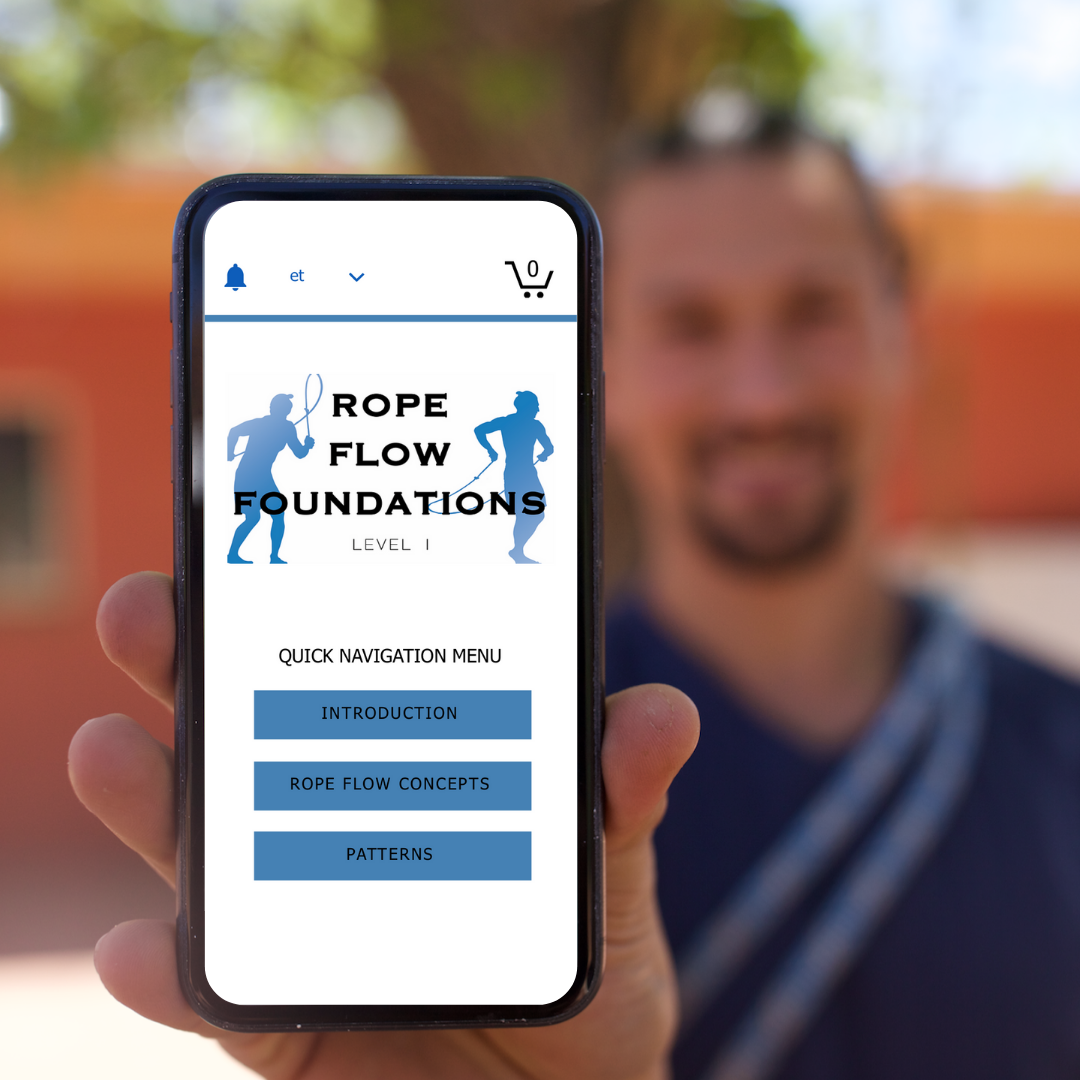 Learn Rope Flow
Gain access to "The most comprehensive Rope Flow education available" with the ET Strength Rope Flow Foundations Course. Edward has put together a step-by-step guide designed to take you from complete beginner, to absolute mastery with The Rope. Including over 70 videos and more than 5 hours of concise instruction, learn Rope Flow anytime, anywhere, on any device. 
Get Started
AXiOFiT Tumbler
Stay hydrated in style with our 40 Oz Vacuum Insulated Tumbler - the ultimate companion for all your adventures, keeping your favorite beverages hot or cold!
Crafted from durable stainless steel, our Vacuum Insulated Tumbler is designed to withstand the rigors of outdoor activities while maintaining optimal temperature for your drinks.
Shop This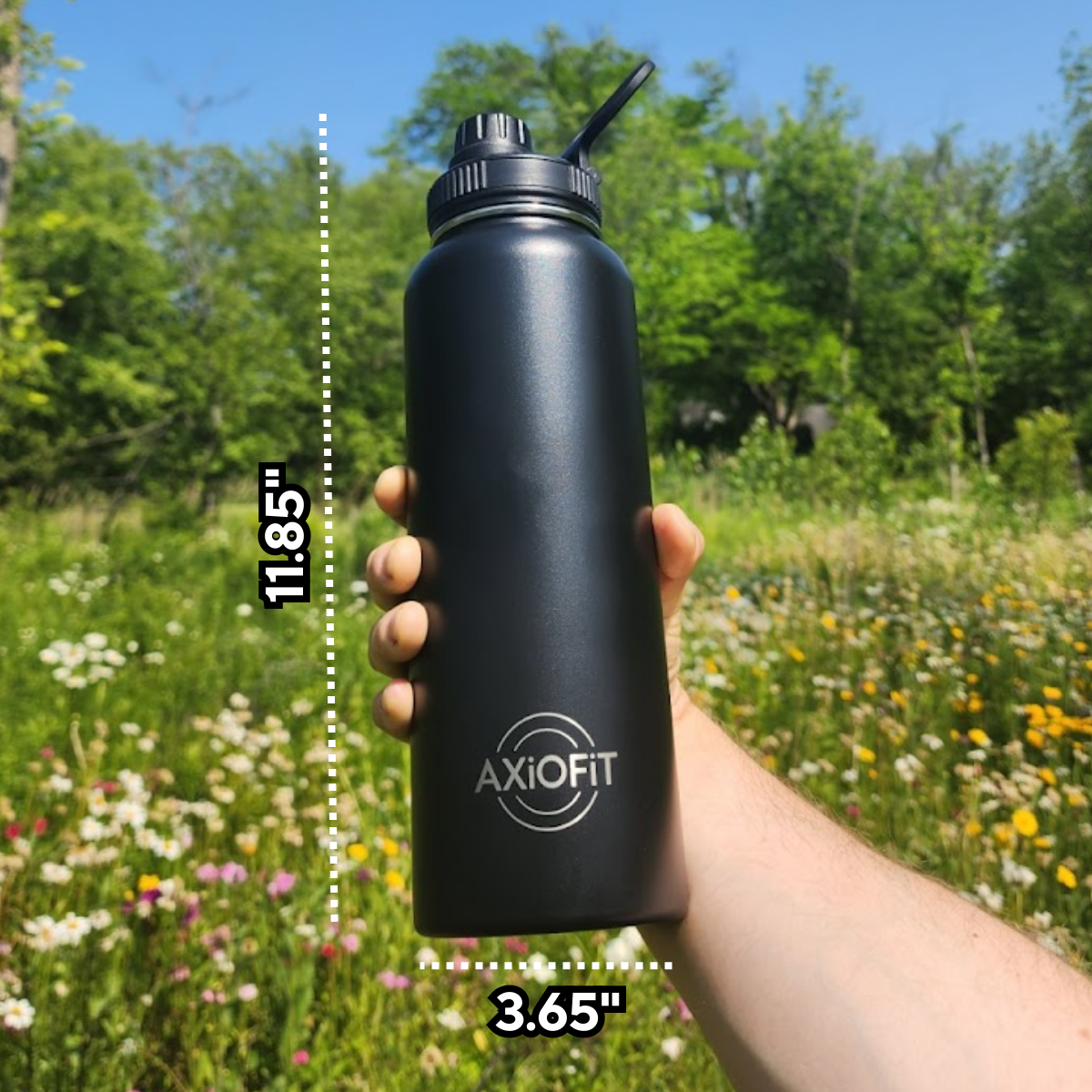 AXiOFiT Water Bottle
Introducing our 40oz Vacuum Sealed Thermos Flask Bottle, the ultimate solution to keeping your beverages at the perfect temperature for hours on end. With its exceptional insulation capabilities, this water bottle is designed to provide superior temperature retention, ensuring your drinks stay hot or cold as desired.
Shop This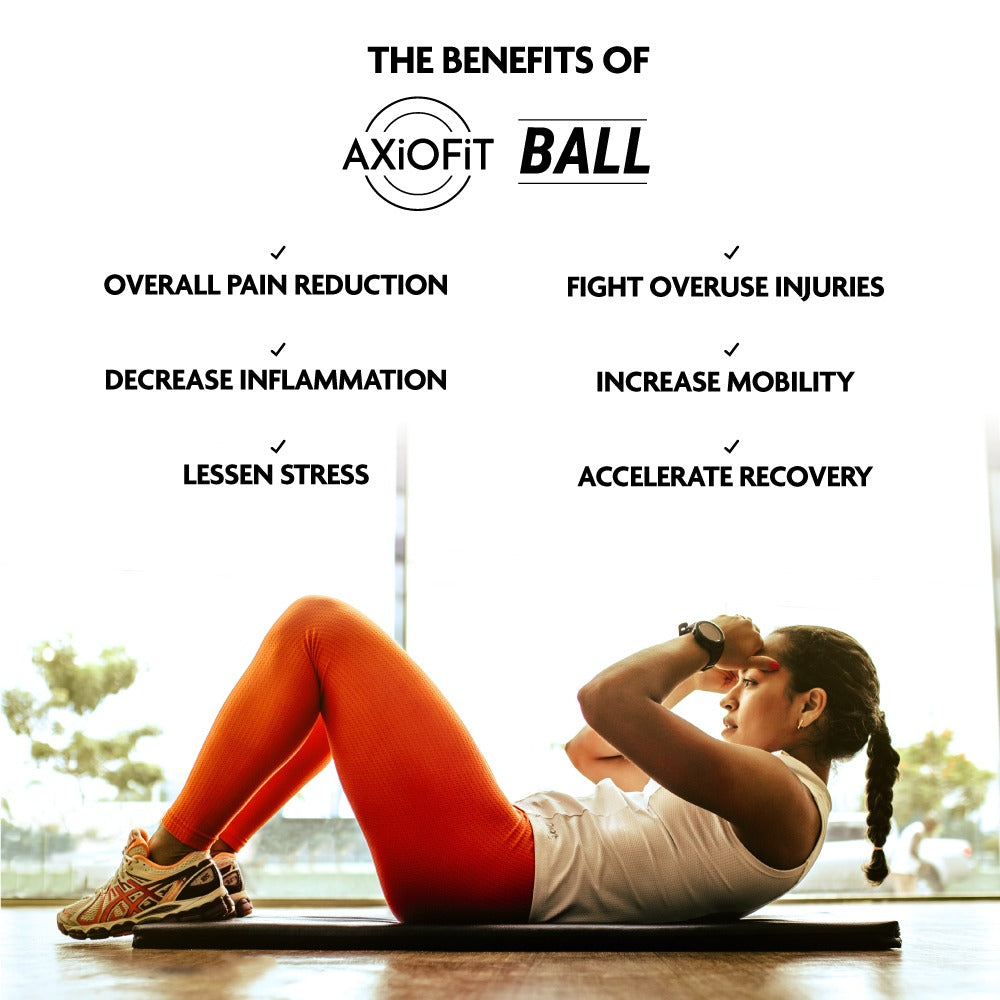 AXiOFiT CryoBall
Alleviate Pain & Muscle Soreness targeting special trigger points of the body and ease Pain from Shoulder, Neck, Back, Hands, and Hamstrings also useful for Lymphatic drainage massage.
Experience soothing relief with our Cryoball - a powerful tool designed to target specific trigger points in your body, effectively alleviating pain and muscle soreness for areas like the shoulder, neck, back, hands, and hamstrings.
Shop This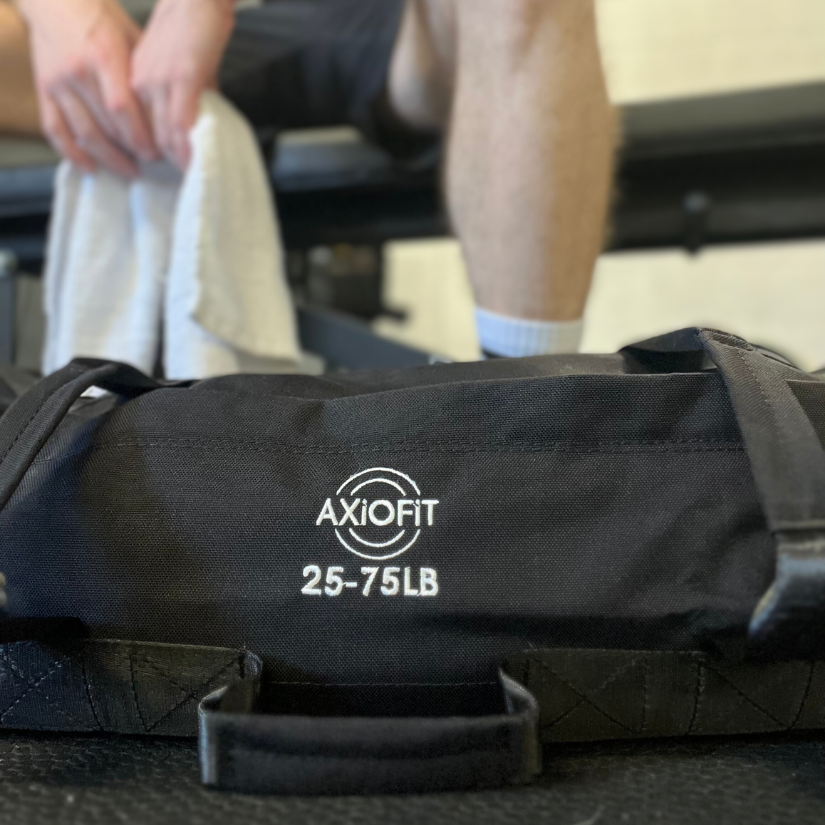 AXiOFiT Sand Bag
The most versatile sand bag on the market. Crafted for durability, it's your long-term investment. Customize your weight, enjoy versatile full-body workouts, and benefit from ergonomic handles for a secure grip. Its portability ensures you can maintain your fitness routine anywhere. Whether you're focusing on strength training, HIIT, cross-training, or more, this Sandbag adapts to your needs, offering endless workout possibilities.
Shop This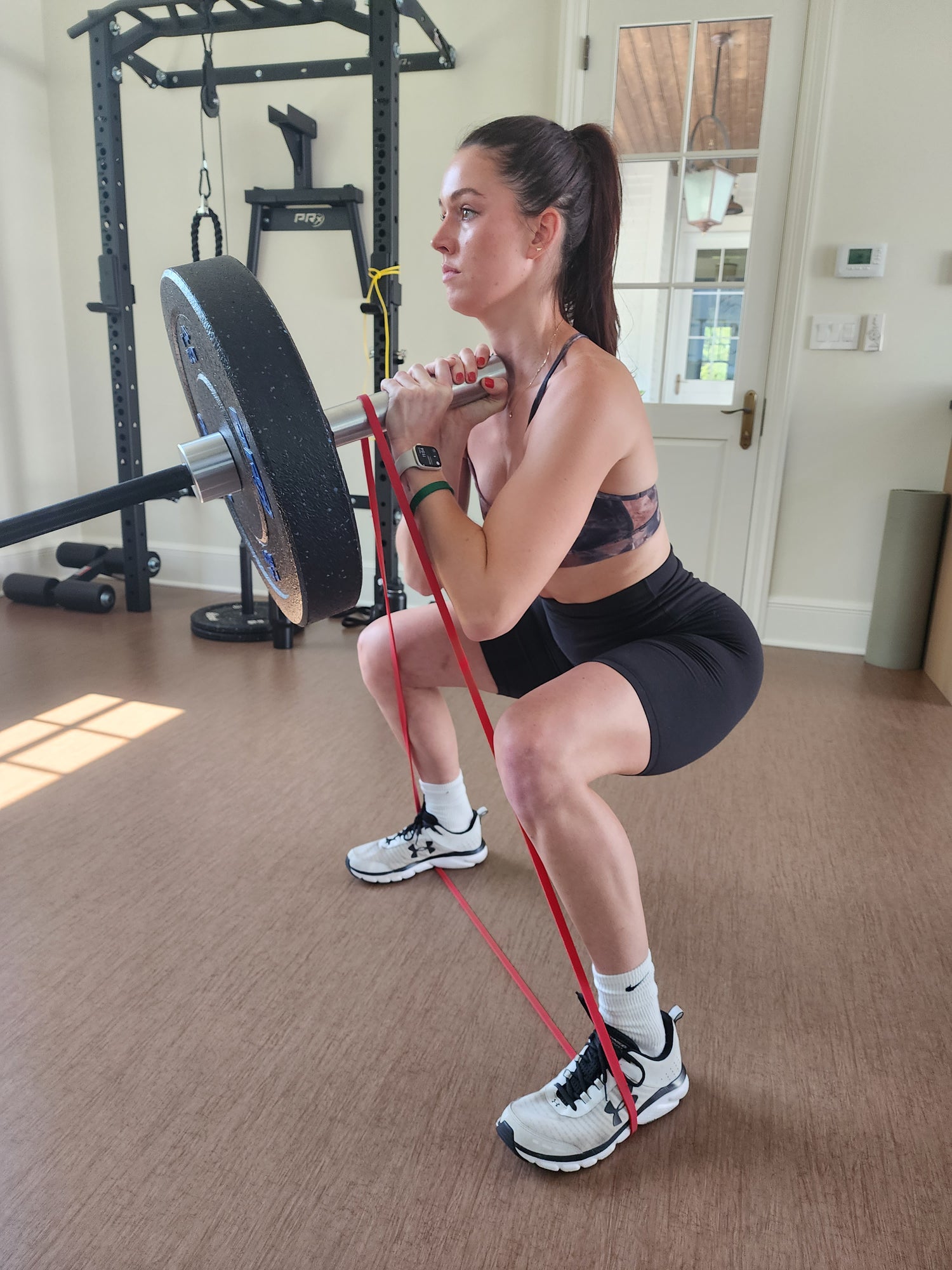 AXiOFiT Resistance Bands
The perfect resistance band set for fitness enthusiasts of all levels. Comes in a set of 5 different sizes to increase or decrease exercise resistance in a variety of training methods to meet your needs for shaping and muscle building. Resistance bands are Orange 8-15lbs, Red 15-35lbs, Black 25-65lbs, Purple 35-85lbs, Green 50-125lbs.
Shop This
Frequently Asked Questions
What are the physical benefits of this Moment rope?

Rope Flow is a powerful, dynamic, and athletic movement practice that truly links the mind to the body like no other training too. The rope can help increase your aerobic and anaerobic capacities.


Our bodies are a "use it or lose it" organism, and that is most prodominate in our movement capabilities. What if I told you that we don't slow down becuase we age, but as we age we slow down, because we simply stop moving as much. The average American is spending upwards of 8, 10, to 12 hours a day sitting at a desk, computer, or car seat, and locked into very linear patterns of movement.


Our bodies are very intellegent and like to conserve energy, and if we don't explore those wider ranges of motion, our bodies will start to throw "locks" onto us in an effort to conserve energy. Simply, our bodies think we don't need to move into greater ranges of motion so it limits our movement in an attempt to match us. However, if we were to go to these ranges of motion, early and often, our bodies would build reflexive strength, and allow for greater ranges of motion, because of the constant feedback of our actions.


Improve hand/eye coordination, rythm, and timing.


Athletic Development: The patterns trained throughout rope flow are meant to mimic many patterns that we see in both life and sport, and the combiniations of those patterns and how you choose to put them together is nearly infinte. Making for a truly unique and different experience every single time you approach the rope for a session. No flow will every be 100% the same as to the last time your picked up the rope.


Low-impact: You will be hard pressed to find any other training modality that is as friendly to your joints as rope flow. Even walking has a more significant impact on our joints than rope flow does. This allows us the freedom to push our intensity higher with doing minimal tissue damage.


The rope requires full attention (particularly in the learning phase) and provides and almost euphoric boost in mental clarity and those seeking to develop a mindful moving practice (not unlike Tai Chi).


Improved circulation and Lymph flow; due to the dynamic and rythmic nature of the practice, there is a major boost in circulation of both blood flow and other bodily fluid/functions.


"Hydrate" your muscles/connective tissue. Our tendons, and connective tissue are mostly made up of water (Our achilles tendon, for example, is made up of 63% water)and muscle/joint stiffness is often an indication of poor hydration to that connective tissue, and movement at those points is a fantastic way to encourage re-hydration due to the circulation being created from your movement and elevated heart rate.


Improve Mobility; in particular to the shoulders, neck, and spine. As mentioned above, we are a move it or lose system, and rope flow encorages use to generate power and force from our hands, our shoulders, and most importantly our spines. And a major driver of these froces are generated from rotation. It is very hard to find a practice that allows us to safely and gently explore rotation throughout our spine. Often times the only times we get into those ranges of motion are in sport, or highly intensive training, and if we have not trained those ranges of motion safely beforehand our chances of injury go way up. The rope is a safe way for use to gain and train the proprioception of our spine, and how it connects to the rest of our bodies.


Improved Grip Strength.


Helps provide a firm shape of your Upper Body Chest & Shoulder.


For broad shoulders, Chest & strong Arms.


Improve cardiovascular Health.


Enhance stamina.
Is it useful for beginners or meant for trained professionals?

Anyone can use this wonderful Aerobics training equipment, from Beginners to Intermediates and to trained Professionals athletes. If you are an athlete than it is a remarkable item, it improves – Boxing, Gymnastics, Calisthenics, Basket Ball. Even though, you are hitting the gym for the first time it will help you in your warm-up & cooling down sessions. However you do not need to be a top tier athlete or gym freak. Rope flow is for anyone who moves. It doesn't matter that age, size, or body type, if you have the capactity to move your body in this world, the rope can find a place in your routine. The beauty of the rope is in it's versatility. Yes, it can be used to help the top tier athlete hone skills in their prespetive sport, but it can also help the busy father of 3 get back into moving their body in a low impact way that is not only good for their "cardio", but also good for their joints, and mind.
Does the rope have any metal part or wire inside the Nylon Fabric?

No, the rope are produced by twisting the strands of the Nylon Yarns and twisted again to form ropes because of this craftmanship the final products comes out cannot be tangled strong enough to hold heavy weights. Looking at the safety of the users we do not include any metal part into the rope.
How is it different from the general Skipping ropes?

It is not normal skipping rope that you find on the stationaries it has been designed specially for the needs of the Athletes, Gym Freaks and anyone interested in exercises and want that into fun activity.
Is it in a single size or any other shorter one available?

Our Moment rope comes in one single size. It is 13 feet in length and can be adjustable to your applicable levels by putting several Knots on multiple points to adjust the size.
Does it come with any instruction or Workout modules?

The package does not include anything but along with the product you will get free access of the online training modules from the expert. Our website (axiofit.io) will contiune to build out and produce education, as well as our Instagram page (@axiofit), where there will be supplemental learning material, as well as access to the ever growing rope flow community fill with many passionate individuals who have found this practice and truly want to spread the word or in other words "grow the flow".
How long does it take to learn rope flow?

It depends on person to person. For the basic fundemental patterns, most people can begin to find rhythm and flow within the first day of practice, however the more intrictic and higher level complexities may come a bit slower. It is very much an organic learning cruve, simply meaning, the more time you put into the rope the faster you will learn it. Repition in the short-long term is really what counts. The best thing about this style of training, is that it is truly rejuvenative and can be done daily, allowing your to build up your repetions and time with the rope quickly and easily. If you were to practice the rope for just 3 minutes a day for 30 days, you will be blow away at the night/day difference in your flow compared from day 1 to 30.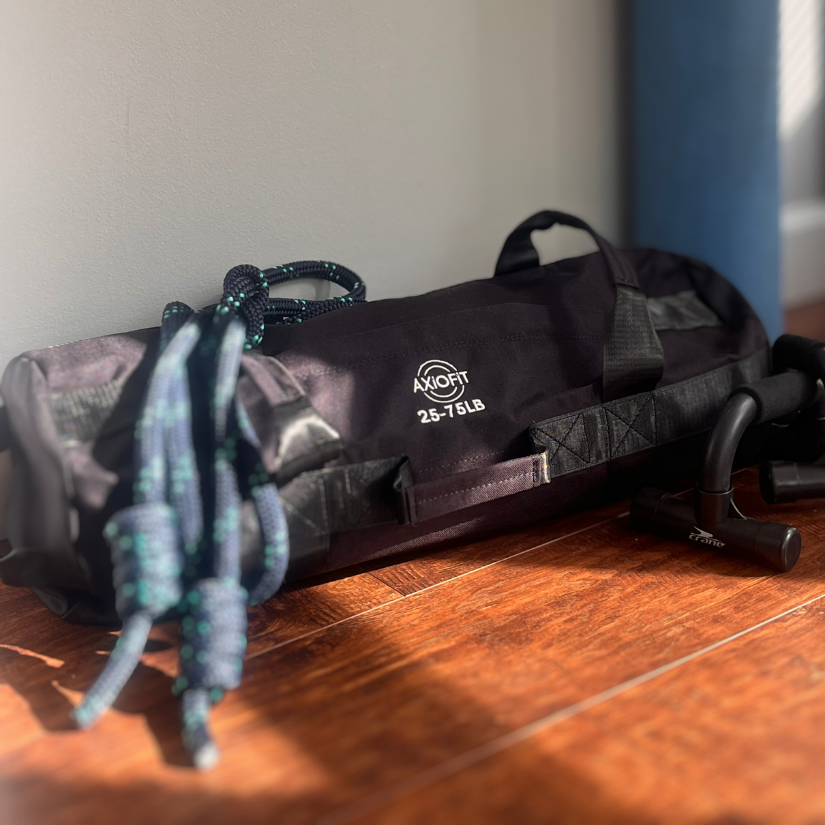 TRAIN ON YOUR TERMS
FREE INTERNATIONAL SHIPPING
FAST, SECURE CHECKOUT
30-DAY MONEY BACK GUARANTEE